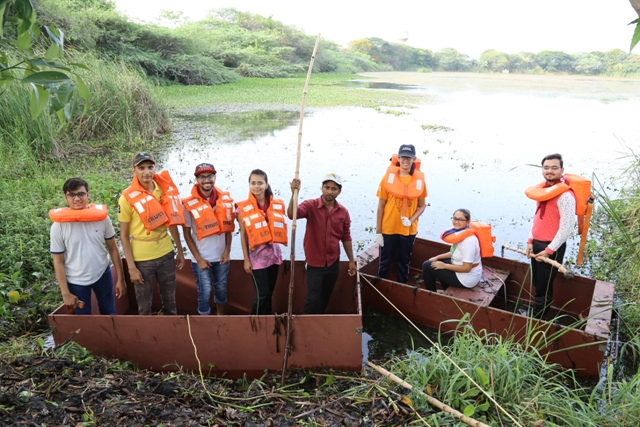 Gavier Lake Cleaning by SCET NSS Students
Under the Gavier Lake Cleaning campaign (Sponsor by ONGC, Hajira) –
NSS Students group of Sarvajanik College of Engineering & Technology had taken part.
Date – 16th May 2018 Time:  7 am.
NSS Coordinater:  Prof. Niket Shastry
Nature Club Volunteers : Ms. Tejal Surati,  Mr. Goldie Gandhi, Ms. Ankita Shah & Mr. Mukesh Patel.
Team ONGC had also taken part and encourage the campaign.