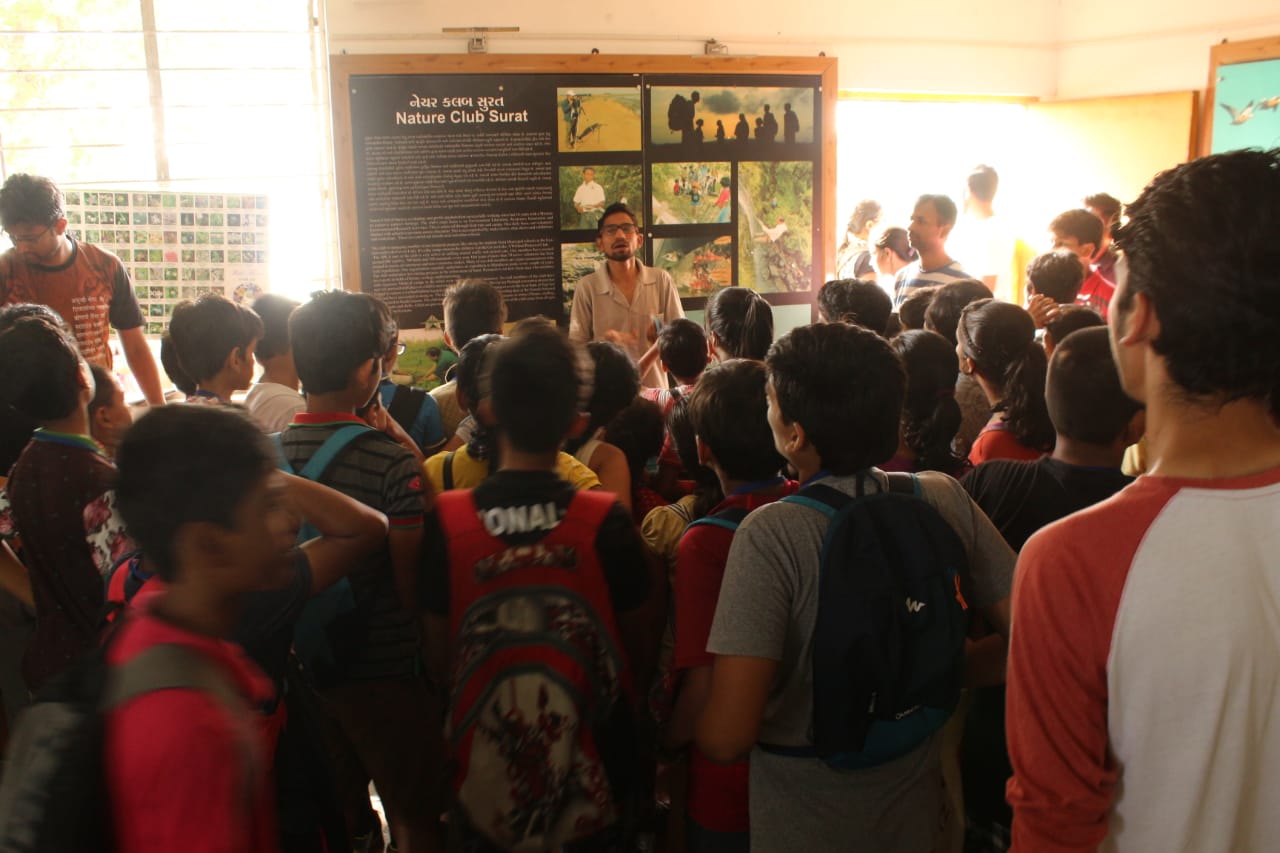 RSS – Students Group Gavier Visit
More than 80 students had Visited Gavier Lake (Nirmala Wetland Project) on 19th May 2018, Saturday – Morning.
Nature Club Volunteer Er. Tejas Patel had guided the group. He made them aware related to Environment Conservation, Wetland, Birds, Butterflies as well as Reptile surround us.