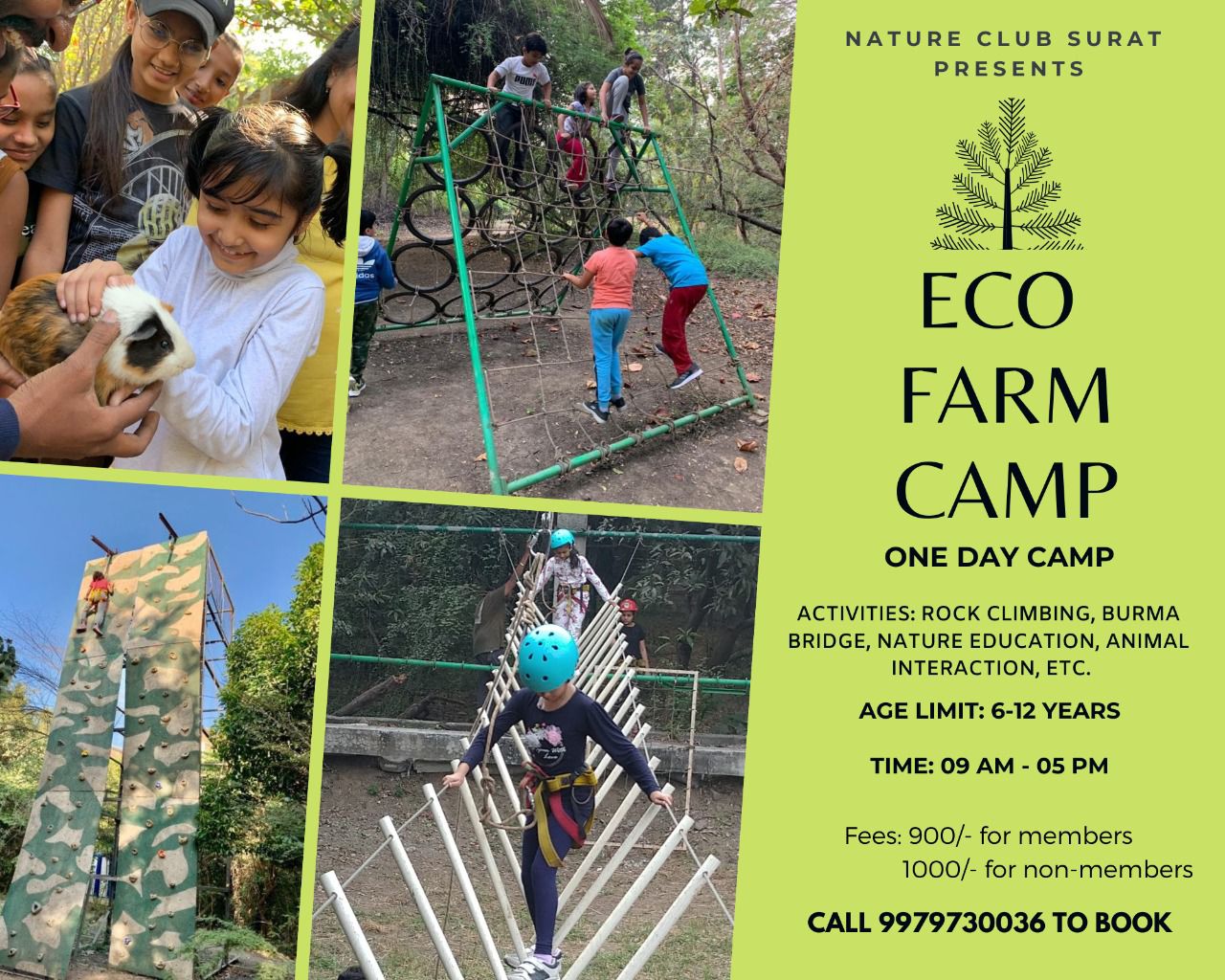 !!AND WE ARE BACK!!
Date: Sunday FEB 27th
Come join us for a weekend in nature 🌱
Filled with thrilling adventure activities, interacting with cute animals, making nature art, and learning about our environment! It's a home away from home 🏡 💚
Our volunteers are very excited to welcome kids to Eco Farm, a place that leaves a mark on every kid 🎉
One-Day Camp!
📞 9979730036 to register
📍 Eco Farm, behind Happy Hallmark Shoppers, Vesu, Surat
Donation Fees: ₹900 for members & ₹1000 for non-members