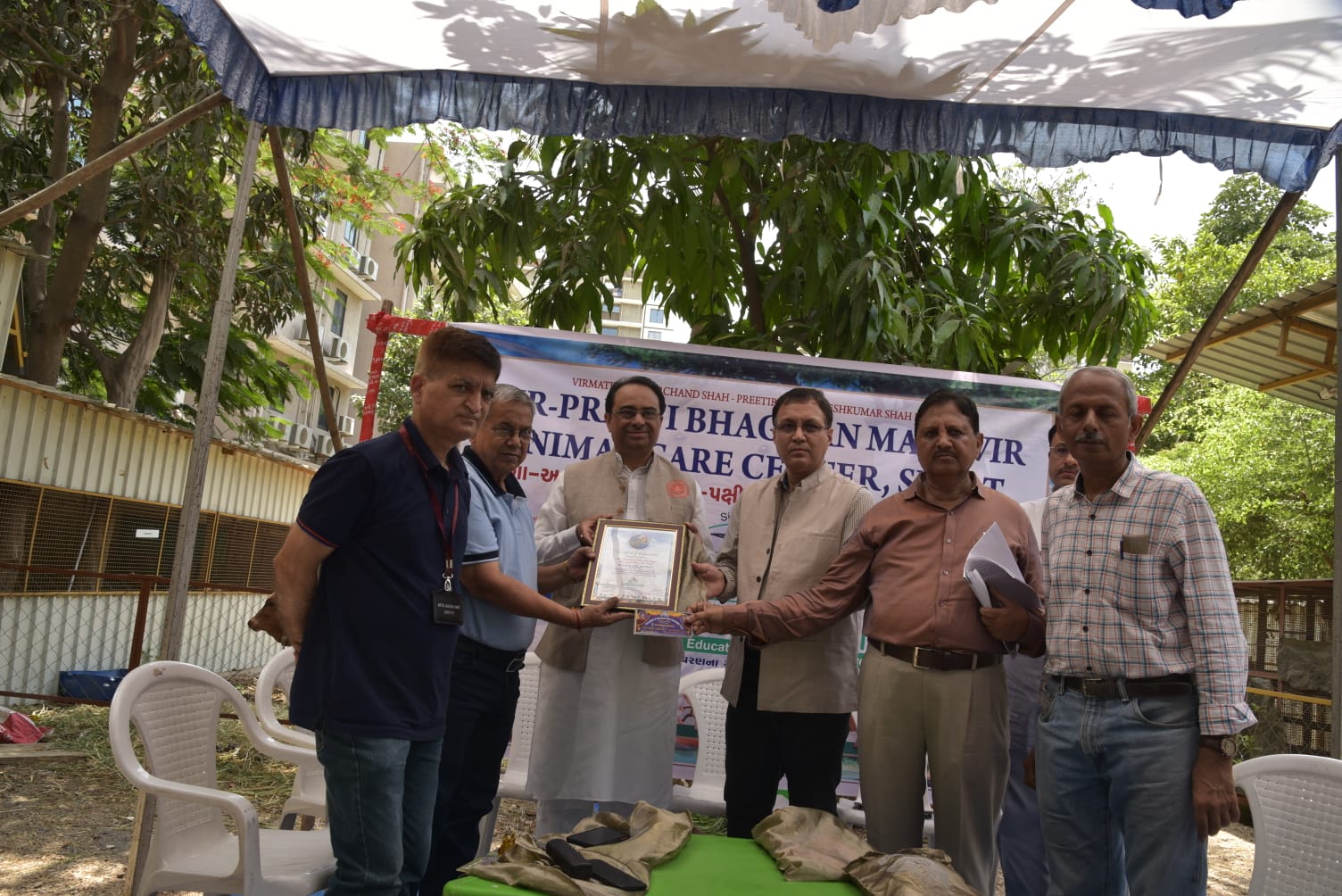 World Environment Day Celebration
The date 5th June is known worldwide as 'World Environment Day' for encouraging worldwide awareness and action to protect our environment. 
This year's campaign slogan was "Only One Earth", with the focus on "Living Sustainably in Harmony with Nature". In the light of this theme, this year Nature Club Surat also conducted several events. 
The day started with 'Green uturn' where NCS conducted five pot water filtration system demonstration and touch and feel program to inculcate affection for animals among Surtis. Then NCS had conducted Plantation of Biodiversity conservation center at EVM warehouse, Althan along with KG Diamonds at 8:00-9:30 AM where around 100 indigenous trees which help the biodiversity sustain were planted. 
The Deputy Collector of Surat, NCC cadets and Principal of Vanita Vishram College also took part in the program. From 10:00-11:00, the Animal Ambulance sponsored by ONGC to NCS was inaugurated in presence of ONGC Plant head Shri Chandra Shekhar and Vice Chancellor of VNSGU Shri Kishorsinh N. Chavda. 
As the Veer-Priti Bhagwan Mahavir Animal Care Center and Noah's Ark Petting Farm run by NCS has achieved the mark of 1 year, benefactor felicitation program was also organized where the newest publication of NCS 'Aangne Aushadhi' was also distributed among the attendees. NCS was also invited at CNI Shalom Church to spread awareness about we can conserve nature by making changes in our day-to-day life. 
The evening was marked with a workshop on 'Solid Waste Management' at Akhil Hind Mahila Parishad Bruhad Shakha and a Snake Awareness Program for Forest Officials at Vyara Forest department.