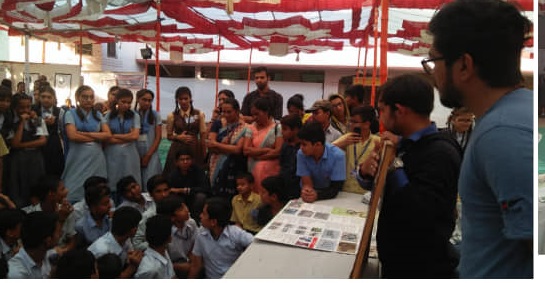 Science Fair – V.T.Choksi School
On 21st December 2018, NCS has participated in Science fair at V.T. Choksi School Rampura, Surat.
Around 4000 + students visited the stall and took knowledge about Conservation of Nature's Heritage.
Our Volunteers Ankita Shah, Gaurang Vakil, Diptesh Ramani & Snehal Rathod helped the students in understanding the aspects of Environment.