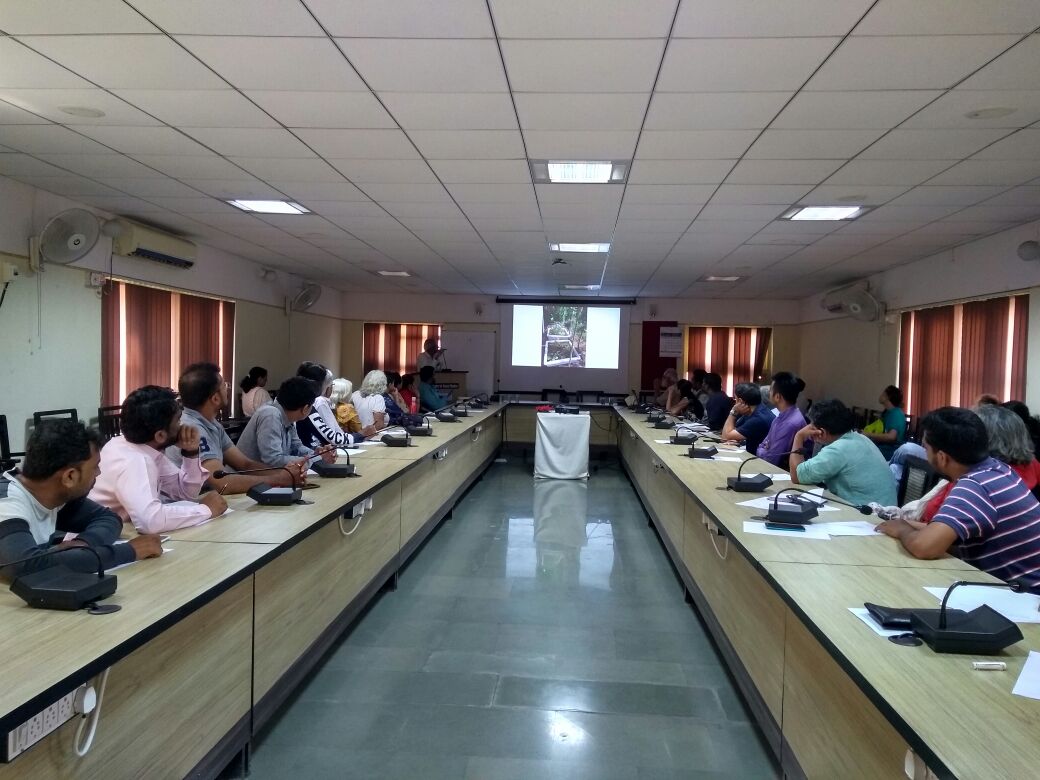 Under "SAVE RIVER TAPI" movement, on 10th April 2018, at Social Science Centre, VNSGU, one seminar was organised on topic " Scientific Approach to SAVE TAPI".
Speakers were Shri. Muni Raval, Shri Kamlesh Yagnik & Shri Snehal Patel. They have discussed all the scientific cause and remedies for SAVE TAPI. Shri Sharad Kapadia, Shri Satyakaam Joshi & Shri Ashokbhai Parikh have also share their view and discuss with forum of about 60 members.
The Forum have decided to work together and involve more and more members to aware citizen for this movement.
This Forum is open for all, any awaken citizen can join this forum for working of this Nobel cause.
Few Glimpse of Seminar: