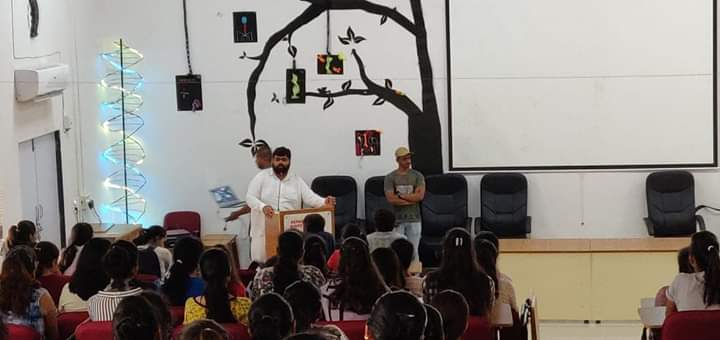 SAP & Wildlife Rescue & Rehabilitation talk at VNSGU
Nature Club Surat was invited at Biotechnology department of Veer Narmad South Gujarat University, Surat on 3rd October 2019.
Following topics are covers in talk:
Wildlife Rescue and Rehabilitation
Taxology and Morphology of snakes
Awareness related to snake
Types and identification of snake
Environment Conservation
Talk was delivered by Abhi Vyas & Neel Patel. More than 200 students have taken part in the seminar.
We are thankful to Dr. Ruchi Desai from Biotechnology Department, VNSGU for inviting us.