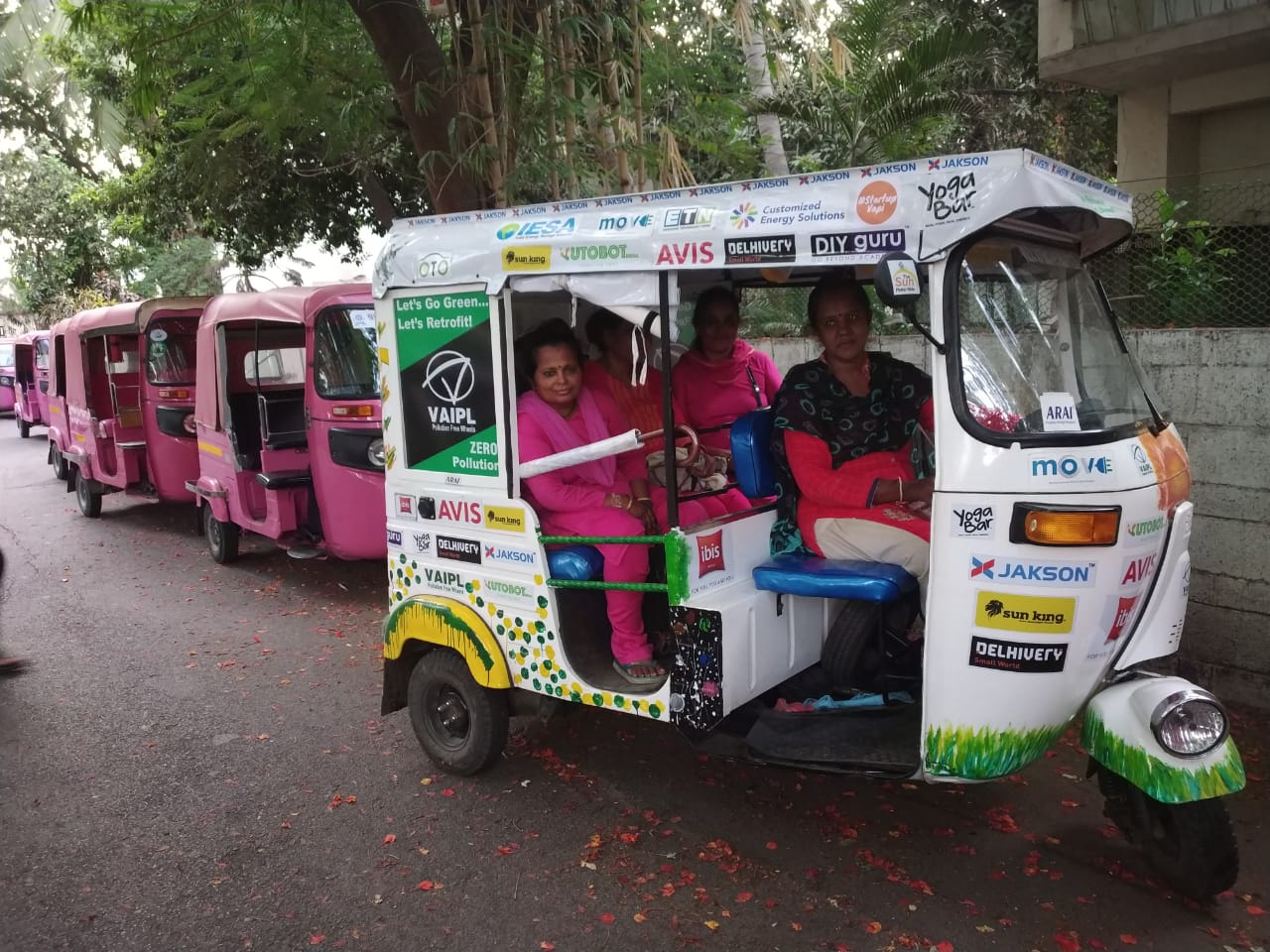 Interaction and demonstration program with SunPedal Team
On 6th June 6 pm we have welcome the SunPedal Ride – Golden Quadrilateral journey on a solar electric rickshaw. It has goal to complete a 6000 kms journey in 60 days to promote sustainability.
There is an informal interaction and demonstration program with SunPedal Team. As per them following are the features of this rickshaw.
· Both features electric as well as Solar.
· No Noise Pollution
· No Air pollution
· Lithium Battery
· Per charge 100 kms. To 120 km Ride
· For full charge of battery 5 to 6 hours, it consumes 6 units of electricity.
· Less expense then other fuel.
· 40 paisa per km operating cost.
· Easy to drive, gearless.
· Battery Life – 2 lakh km.
· Retro fitting is possible (Can convert from old petrol to electric vehicle)
· RTO approved.
SMC staff and their Pink Rickshaw ladies bridged have also visited and taken active part in this activity. Dr. Suman Desai had guided and motivates them for this nature friendly vehicle.
Mr. Sumant Kachru and his team had also visited.
Many other active and nature lover citizens of Surat Shri. Kamlesh Yagnik sir and many other had visited and shown good interest in this event.
#sustainableenergy #ncs #natureclubsurat #smc #sunpedal