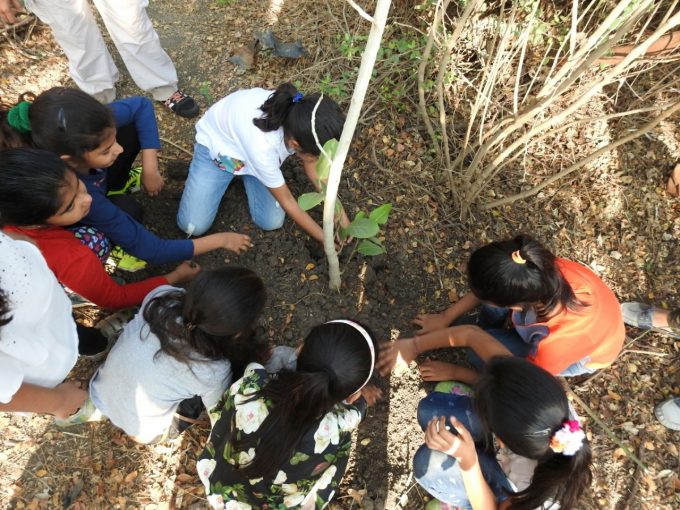 Gavier Visit & Tree Plantation by DPS students
on 11th March 2018, 20 students of Delhi Public School, Surat have visited Nirmala Wetland Conservation Project (Gavier Lake)  with their parents.
They have watched different birds, observed plants, trees and insect around the wetland ecosystem. They have also planted trees.
Parents and students have discussed many current issues about environment with NCS volunteers.