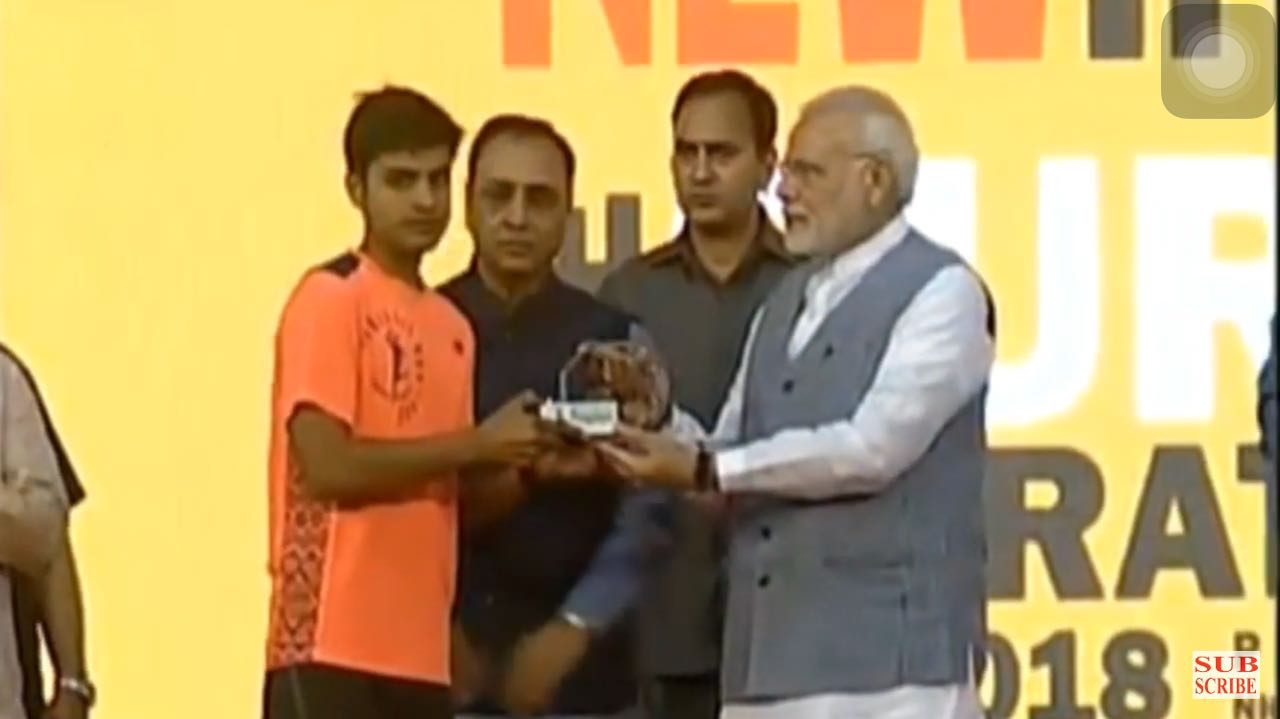 Participation in RUN FOR NEW INDIA Marathon
Nature Club have participated and volunteering in RUN FOR NEW INDIA Marathon  on 25th February 2018.
Few glimpse of event:
NCS volunteers have help in providing water to Marathon participants.
Our member and a volunteer Mr. Sandeep Kumar got felicitated by By Honorable Prime Minister Shri Narendra Modi and our Chief Minister Shri Vijay Rupani at Surat Smart City @RUN FOR NEW INDIA event.
We had 2 stall on Marathon Track. More than 15 volunteers gave their service.